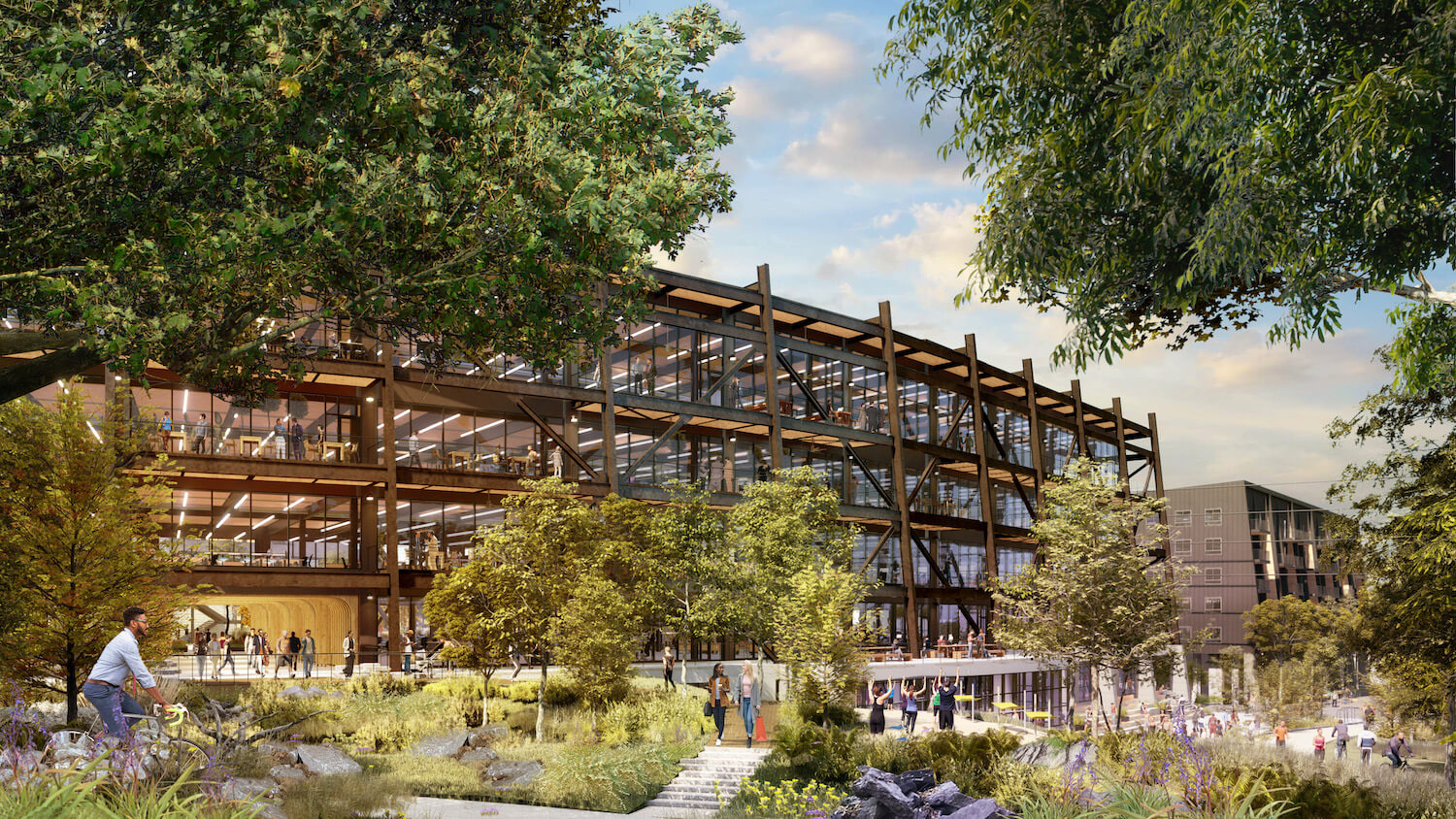 In Atlanta, a project connects with nature and the surrounding community.
By Michael Howell
COVID-19 did not kill the office. On the contrary, 87% of workers say they are ready to return in some capacity, according to a survey conducted by OnePoll in December 2021. However, the pandemic did change the thinking around the workday and what employees need out of their workspaces to be successful. 
One development rising in Atlanta's Westside has many features that may fit well in the post-COVID office experience. Designed many months before the pandemic, the $250 million Echo Street West development is a 19-acre mixed-use village under construction on the edge of the growing West Midtown market. Located on the Atlanta BeltLine's Westside Connector Trail, the project intersects a fast-rising technology hub with a historically underserved black neighborhood called English Avenue. Lincoln Property Company, the developer behind Echo Street West, saw an opportunity to bet on a neighborhood that has seen years of disinvestment and create a modern, amenitized place that would appeal to tech companies and the surrounding community. According to a January 2021 article by the Atlanta Journal-Constitution, the project will be developed in phases over the next five to seven years.
Echo Street West's design features sustainability and wellness benefits while appealing to the existing residents of English Avenue and the talent pouring into Atlanta's Westside from Microsoft, Georgia Tech, Apple, Amazon and Atlanta's historically black colleges and universities. The first phase, under construction now, comprises 50,000 square feet of retail, 292 multifamily units, 3.4 acres of outdoor entertainment and greenspace, and 300,000 square feet of creative spec office. It emphasizes physical and psychological wellness in the workplace through its physical structure, outdoor amenities and access to natural light.
Full article at https://www.naiop.org/Research-and-Publications/Magazine/2022/Spring-2022/Development-Ownership/The-New-Office-is-Outdoors