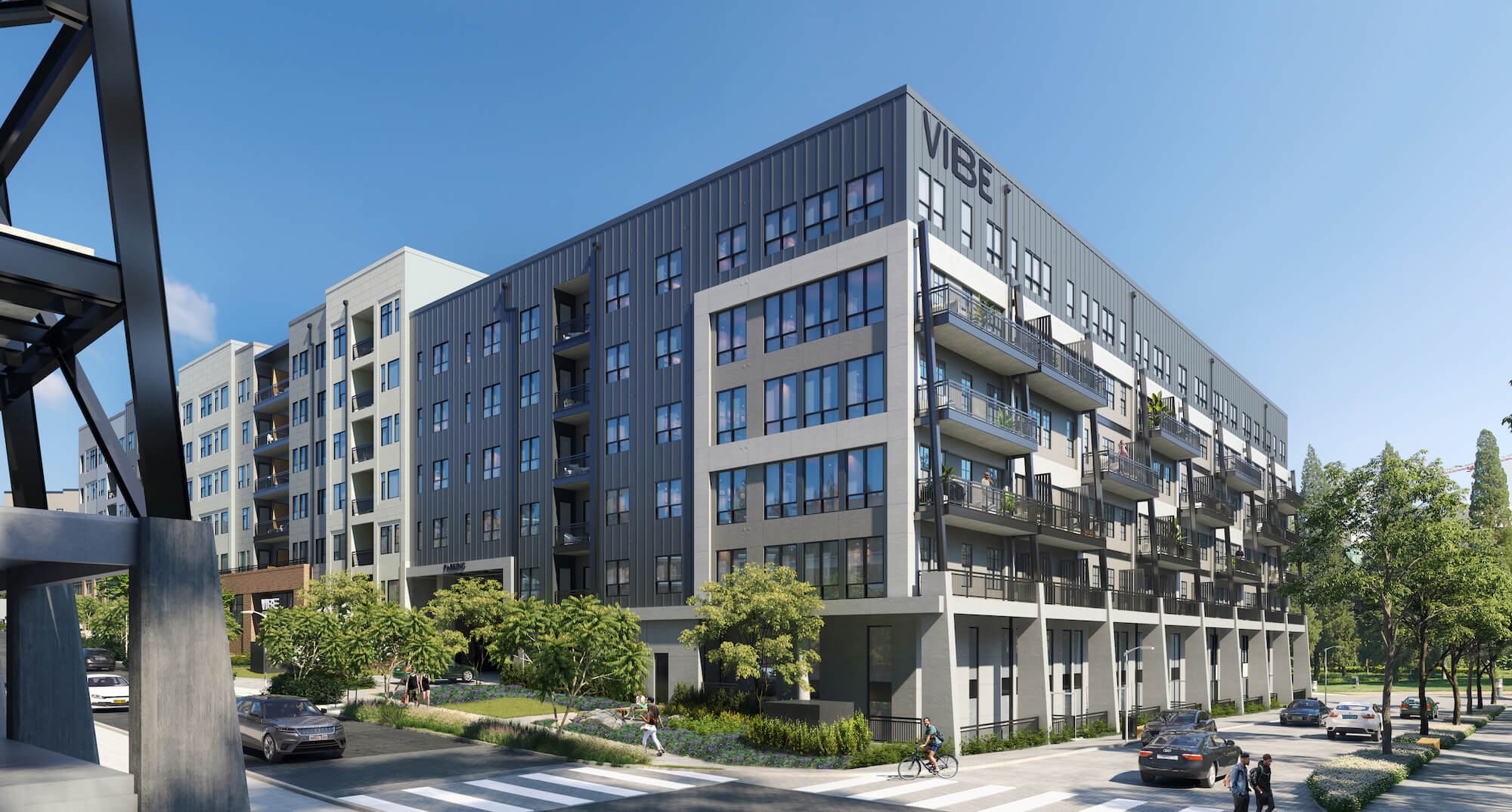 Developers have revealed plans for a BeltLine-fronting apartment community they say will offer a unique lifestyle in Atlanta's Westside neighborhoods.
Vibe at Echo Street West, as the 292-unit community is called, will be the first residential section of a 19-acre village of mixed uses that's taking shape in English Avenue.
The mid-rise building fronts the Westside BeltLine Connector trail and is designed to have no front door, but rather numerous entries and exits that integrate with various aspects of the community, according to developer Lincoln Property Company.  
Full article at https://urbanize.city/atlanta/post/apartment-development-english-avenue-echo-street-west-images